Sunday Late
Carolina Panthers @ San Francisco 49ers (-5.5)
Carolina: News this week that Cam Newton was starting to get healthy led to some nervous pacing in Carolina. The Panthers have moved on from Superman; but not before it could get real awkward.
San Francisco: The Bay Area keeps fantasizing about a Jimmy GQ-Brady Super Bowl. It's getting a little weird, but a 6-0 record will do that to any team that hasn't sniffed the Super Bowl in almost a decade.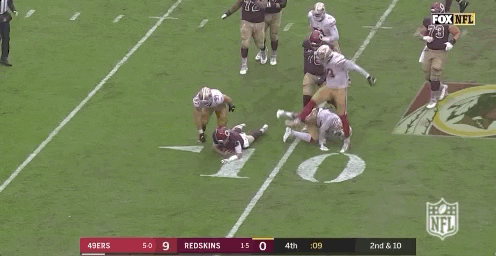 Oakland Raiders @ Houston Texans (-6.5)
Oakland: Oakland is single-handedly responsible for putting Aaron Rodgers on the MVP map after last week. The Raiders aren't as bad as they looked last week, but are they good enough to win in Houston?
Houston: Houston used to be hamstrung by a shitty O-Line and questionable coaching decisions. While they have fixed the O-Line, they haven't fixed Bill O'Brien.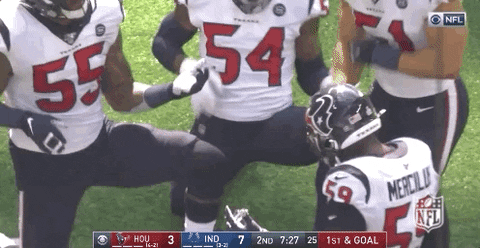 TL;DR This game feels like a play-in game, with the winner getting to remain relevant for the next 6 weeks.
Cleveland Browns @ New England Patriots (-13.0)
Cleveland: A season on the brink and what does OBJ say in an interview - that it was always his "dream" to play with TB12. Good think the one thing Baker doesn't lack is undeserved confidence.
New England: If the Patriots offense never took the field in their first 7 games, their record would be 3-3-1. L