Sunday Early
Cincinnati Bengals @ Baltimore Ravens (-11.5)
Cincinnati: The only reason the Bengals are even relevant right now is because the Patriots are trying to trade for their best WR.
Baltimore: Coming crashing down to earth faster than a speeding bullet, Lamar is no longer superman. Fortunately the Ravens play in literally the worst division in NFL history and after knocking Mason Rudolph into next week, are still in first place.
TL;DR The most intriguing part of this game will be whether or not John Harbaugh wears those ridiculous transition lenses again.
Seattle Seahawks (-1.5) @ Cleveland Browns
Seattle: Seattle is lowkey one of the best teams in the NFC and they've had ten days to celebrate their Thursday Night victory over the Rams. But, Cleveland is a very different city than Seattle and Russell Wilson and company will be facing a desperate Browns team.
Cleveland: So Monday night was...not ideal. If the first 5 games of this season were all you know about Baker there would be some serious doubts about this kid. But we all know that he can wake up feeling dangerous on any given day.
TL;DR Seattle wants respect, but the Browns are desperate and undisciplined. Things could get ugly quickly.
Houston Texans @ Kansas City Chiefs (-4.5)
Houston: This is a sneaky big game for Watson and BOB, who could take a big step into the "best team in the AFC" conversation with a road win here.
Kansas City: The Chiefs can lose wide receivers and running backs to domestic abuse scandals and injuries and still not miss a beat, but Mahomes tweaks his ankle and suddenly all their warts come to the surface.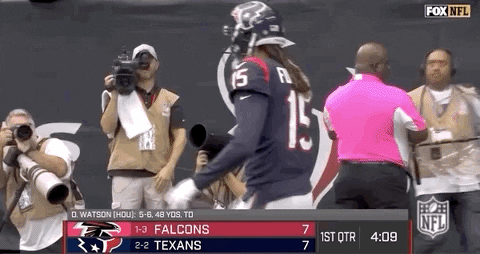 New Orleans Saints @ Jacksonville Jaguars (-1.0)
New Orleans: The Saints have now defeated Seattle, Dallas, and Tampa with Teddy 2 Gloves. Brees is coming back in Week 8 (according to him) or Week 10 (according to the Saints). Either way, resting Drew's arm wasn't the worst idea. The revenge season is back on.
Jacksonville: Jalen Ramsey still wants to be traded, which is why he wouldn't want to miss an opportunity to go up against one of the league's best receivers in Michael Thomas.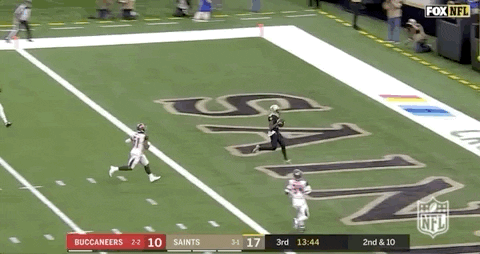 Philadelphia Eagles @ Minnesota Vikings (-3.0)
Philadelphia: 3 weeks ago, it felt like Philly was going to need to get into the playoffs as a wild card team - if they were lucky. Now, Dallas is reeling and Philly could get on the inside track for the NFC East with a few consecutive wins
Minnesota: Everything is better in Minnesota now. Kirk Cousins threw the ball! Theilen caught two TDs! Diggs said he never hated Minny! And Dalvin Cook is a goddamn monster.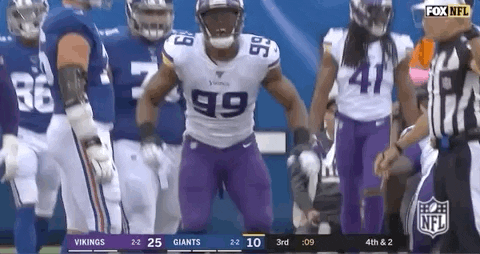 TL;DR We would take Carson Wentz over Kirk Cousins 100 times out of 100. As for the rest of the rosters....
Washington Redskins (-3.5) @ Miami Dolphins
Washington: What kind of trash organization wakes someone up for a 5am meeting to tell him he is fired? Honestly, if we were Jay, would would have hit the snooze and let them fire us by email.
Miami: If you can't even be favored at home over a winless team with no head coach, you are truly tanking. Life is tough for Head Coach Brian Flores right now, but Tua is coming...