Sunday Early
Jacksonville Jaguars @ Carolina Panthers (-3.5)
Jacksonville: So, we are all in on Minshew Mania. Jaguar fans are buying Minshew Mini packs - complete with a bandana and a mustache. Did anyone tell Jalen Ramsey this team is fun again?
Carolina: Ron Rivera can't believe his luck. 6 weeks later after losing his franchise QB - and two straight home losses - Kyle Allen has saved the season, and Riverboat Ron's job.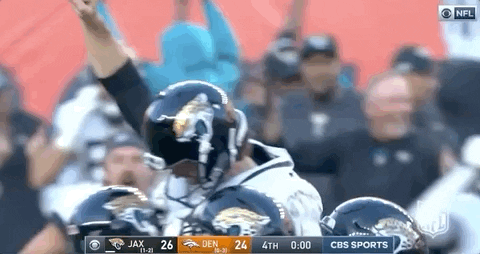 TL;DR Minshew Mania is probably better folklore than anything else. Kyle Allen, however, is the real deal.
New England Patriots (-15.5) @ Washington Redskins
New England: We've always said Belichick's been playing chess when everyone else is playing checkers, but really he's just been playing the piano. Last week New England almost set itself on fire because a fullback was put on IR. This week - it's a kicker. Beware the long snapper.
Washington: What exactly are we doing here? We watched as Bill Belicheck told us how talented the Washington Football Club is, but this team doesn't even know who is starting at QB. Honestly, it probably won't matter.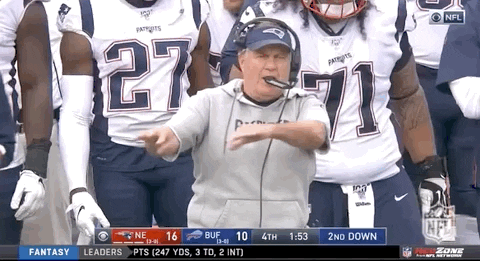 TL;DR The Patriots are 4-0 but the sky is falling. The Washington defense should take care of that.
Buffalo Bills @ Tennessee Titans (-3.0)
Buffalo: The Bills defense played their little hearts out against the Pats. Their reward is that they now get Matt Barkley at the helm of their offense.
Tennessee: The Titans are the most confusing team in football. Saying "Marcus Mariota is the poor man's Russell Wilson" is disrespecting Russell Wilson.
TL;DR It's hard to imagine how these two teams combine to score more than 38 points, but the sharp money is on the over.
Baltimore Ravens (-3.5) @ Pittsburgh Steelers
Baltimore: Teams might be starting to figure out the Lamar Jackson thing (or maybe wins over Miami and Arizona were never that impressive in the first place). Baltimore needs this win.
Pittsburgh: The Steelers season is on life support (or at the very least, needs oxygen). A win is a win in this league - but beating the Bengals doesn't actually tell us anything about Mason Rudolph.
Arizona Cardinals @ Cincinnati Bengals (-3.0)
Arizona: All you need to know about Arizona's season is that Kyler Murray threw an interception to a defensive lineman. That 4th quarter come-from-behind tie seems like a long time ago.
Cincinnati: AJ Green could only watch (in disgust) on the sideline as the Bengals tried to stake their claim for "worst team in the NFL" on Monday night. A home game against one of the other winless teams in the NFL is a recipe for the only game all year that the Bengals will be favored.
TL;DR We aren't sure this game should even be on Red Zone. Neither gambling addicts nor the Bengals coach think you should spend any time watching this
Atlanta Falcons @ Houston Texans (-5.0)
Atlanta: There isn't much to celebrate in Hotlanta these days. Although we have a sneaky suspicion that there were will be some celebrations when Dan Quinn is fired - possibly as early as this week!
Houston: Is this the game that Houston breaks out of its early season daze? The Texans offensive line is still atrocious, but Julio Jones can't rush the passer, so they should be fine.
TL;DR Get a good look at Dan Quinn on the sideline in this game Falcons fans. It could be his last.
Tampa Bay Buccaneers @ New Orleans Saints (-3.0)
Tampa Bay: Tampa Bay has looked like the worst team in football and also like an unstoppable offensive force. If the Bucs want to be taken seriously, they need to win tough division games. An upset against the Saints, even without Brees, would be a good start.
New Orleans: Teddy Two Gloves is 2-0 in his first two starts, but those wins have been U G L Y. If the Saints can stay afloat, Sean Payton's defense will be ready and eager to have a rested Drew Brees lead their offensive brethren on the stretch run.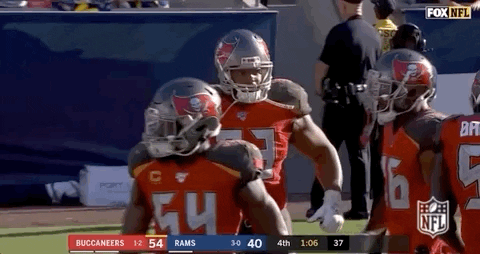 TL;DR The TB Jerkyll and Hyde show comes to the SuperDome, but will the Saints offense show up?
Minnesota Vikings (-4.5) @ New York Giants
Minnesota: Football used to be fun for Stefon Diggs. But, playing with Kirk Cousins isn't. Diggs spent the week tweeting mouthless emojis and following New England Patriots players on the gram- and he isn't even the most disgruntled wide receiver on the team.
New York: Danny Dimes is 2-0, ignore the noise and the interceptions - fun is back in New York Football. Golden Tate returns this week, and Saquan is not far behind. A win over Minnesota and the hype train in the Big Apple might explode.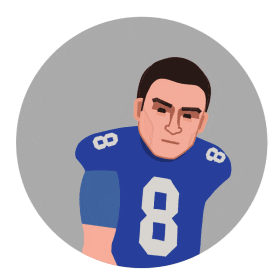 TL;DR We'd take Danny Dimes over Kirk "You Like That!" Cousins any day. We just aren't sure we'd take any other Giants starters over their Vikings counterparts.
Chicago Bears (-5.0) @ Oakland Raiders
Chicago: The 2019 Khalil Mack Revenge Game will take place in London- for no real reason. Chicago's backup QB starting instead of Mitch Trubisky didn't change the spread on this game - like, at all.
Oakland: Oakland's win over Indianapolis surprised even Jon Gruden, but it gave his team a second win and a little bit of life as they head "home" to London.
New York Jets @ Philadelphia Eagles (-13.5)
New York: Spleen Watch 2019! Everyone on New York talk radio is an expert on spleen size all of a sudden. Darnold still can't play football with an enlarged spleen or, you know, he could die. The Jets are a sad story for at least one more week.
Philadelphia: Is there anything more disrespectful than doing the Lambeau Leap in Green Bay as a visiting player? Philly had every reason to celebrate their season-saving win in Wisconsin. Nothing keeps the good times rolling like a home game versus the Darnold-less Jets.