Sunday Early
Washington Redskins @ New York Giants (-3.0)
Washington: It is hard to imagine this season ending with either Case Keenum or Jay Gruden still walking the sidelines in Washington. We would be talking about how truly atrocious this Washington team was, if we didn't have the Jets and the Dolphins to beat up on.
New York: Danny Dimes! The revolution has begun. The Danchise is the odds on favorite to win Offensive Rookie of the Year after a one point win where he put the team on his back - and somehow got Tampa Bay to miss two PATs and a FG. We aren't saying we should pump the brakes on Dimes - we are just saying that a home game v. Washington should do nothing to stop the hype train.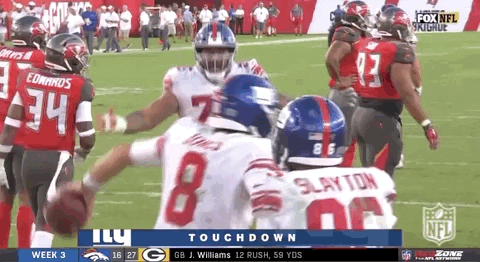 TL;DR The Danny Dimes legend grows stronger every minute, and Washington should make sure to bring their autograph pen.
Kansas City Chiefs (-7.0) @ Detroit Lions
Kansas City: The big stat making the rounds on the internet this week is that Mahomes has already thrown 33% of Troy Aikman's career TDs already in way less time, but NFL fans know that the game is just different now than in the mid 90s. Still, Mahomes is on pace to throw for more than 6000 yards and 54 TDs - and that's just in the second quarter!
Detroit: Easily the worst of the "undefeated teams", a home win versus the Kansas City juggernaut would go a long way in helping the country take Matty P's squad seriously. Mahomes is virtually superhuman when throwing without pressure, and Detroit is one of the worst pressure teams in the league after 3 games. Are we sure 7 points is enough?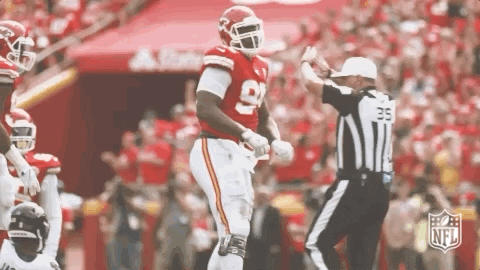 TL;DR Mahomes and Reid are about to turn Matty P back into a pumpkin. This could get ugly.
Tennessee Titans @ Atlanta Falcons (-3.5)
Tennessee: Is Mariota even good? I mean, if you are a Titans fan you have been asking yourself this for 5 years and the answer is always a sorta winky face sorta confused emoji. Holding onto Mariota's performance in Oregon as reason to believe in him is a strategy that hasn't helped thus far, but if Vrabel is willing to cut bait this season - Tennessee might be 9-7 at the end of the year (for the 4th straight year) 🤦
Atlanta: Is Matt Ryan even good? I mean, Devonta Freeman and Ito Smith have been bad, but also - Matt Ryan should probably just play fantasy football. The former MVP Matty Ice, coming from everyone's favorite ACC laughingstock Boston College, is at a crossroads this season - can he put the entire team on his back and make his statistics relevant?
TL;DR A battle of 'are these teams even good' usually is an episode in mediocrity. This game is no exception.
Cleveland Browns @ Baltimore Ravens (-7.0)
Cleveland: Boy oh boy - when Rex Ryan gets involved - you know you have hit it big. Baker's back and forth with everyone's favorite snack eating ESPN commentator is just a bigger distraction from their 1-2 start. The questions we know Cleveland fans are asking - Why are we not giving Nick Chubb carries inside the 5? Why are we running a draw play on 4th a 9? Why must we be victims of the crushing yolk of our unrealistic expectations. How many years would I have to work to afford the watch that will OBJ wear this week?
Baltimore: Lamar went into ArrowHead and … well he didn't lose by that much. Forgive us if we aren't interested in participation trophies for everyone's favorite "next big thing". Still, Batlimore is the best team in a bad AFC North and should have all year to figure out how to make this offense work just a little more consistently.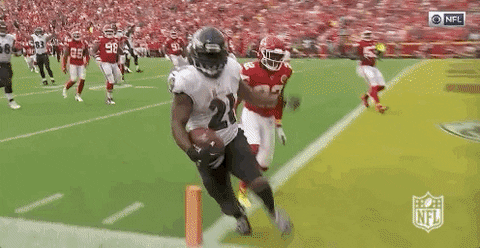 TL;DR Baker woke up feeling a little less than dangerous this week, but the Browns are in danger if they lose this game.
Oakland Raiders @ Indianapolis Colts (-6.5)
Oakland: Oakland is in rough shape. Carr hasn't looked good (we are trying to be nice) and Gruden isn't interesting enough to be on TV. Oakland continues their month long odyssey away from their almost former home and the fact that they don't play a real home game until November is the most interesting thing this team has going for it.
Indianapolis: Ben Volin of the Boston Globe tweeted this week that the Patriots sure must be regretting the Jacoby Brissett trade (the trade that got them Mr. Reilable PD13). Now, on the take meter, that's very dumb - but what shouldn't be lost in translation is the fact that Brissett looks like a legit NFL starter and the Colts, who were everyone's favorite dark horse before Luck decided to find himself in Europe, look like they may not have lost a step at all. Maybe the Patriots WOULD be better off with Jacoby.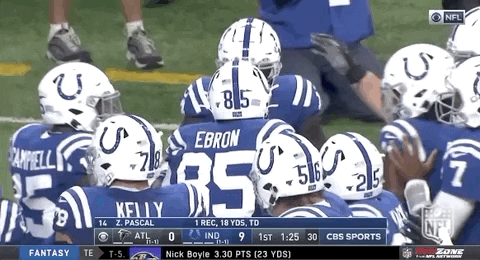 TL;DR We expect Brissett's legend to continue to grow at home versus a shitty Raiders team.
New England Patriots (-7.0) @ Buffalo Bills
New England: Develin is out for the year (probably) and the 6 New England states have spent the better part of the week freaking out about a position that, like, 2 teams in the NFL even use. Still, with Sony's rough start and the increasing injury list mounting of 300 lb offensive line man, and Brady's frequent appearance on the practice report as limited, things aren't all roses for the consensus number 1 team in football. On the other hand, Jaime Collins is a revelation.
Buffalo: Can you imagine how many old people Bills Mafia will throw through tables if Buffalo upsets NE this weekend? The Bills are good - their defense is legit and we all have probably criminally underrated Josh Allen - and this is as good a game to test the "how good are we" theory.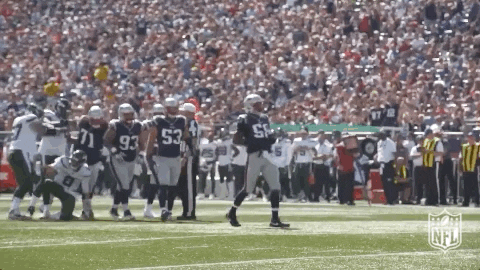 TL;DR Biggest home game for the Bills in --- a decade? Patriots will need to watch out for more than flying dildos this week.
Carolina Panthers @ Houston Texans (-4.0)
Carolina: The Kyle Allen experiment started well - and with Cam out for a bit, Carolina gets to test their future. While Carolina wants to reel their fans back in (what a clever gif word play), NFL fans are left wondering if we've seen the best of Cam.
Houston: Is Houston better than most of the remaining undefeated teams? They're one loss comes by two points in New Orleans.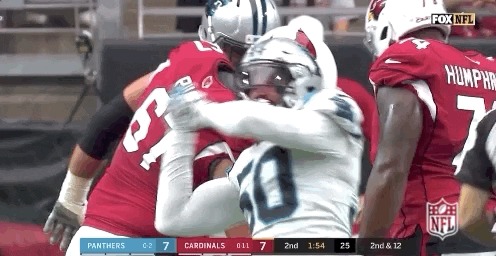 Los Angeles Chargers (-16.0) @ Miami Dolphins
Los Angeles: The Chargers are over two TD favorites on the road against a team actively trying to lose. The whole "west coast team flying to the east coast and playing a 1pm game" curse thing doesn't really apply when the Dolphins are already printing Tua uniforms on the side. The only mystery here is - do the Chargers cover?
Miami: It's Miami, move on.