Sunday Early
Jacksonville Jaguars @ Atlanta Falcons (-7.5)
Jacksonville: Last week's game against Oakland proved one thing– the Jags are a team in desperate need of a QB. Too bad they already have a rookie sensation and an $80m dollar man rostered for that position.
Atlanta: The Falcons won their Super Bowl against the Niners last week and redeemed their season, proving that water finds its level.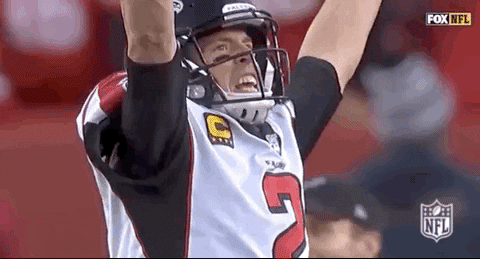 New Orleans Saints (-3.0) @ Tennessee Titans
New Orleans: Yes yes yes, Drew Brees has all the QB records, but he'll always be the poor man's Tom Brady (give us rings not records).
Tennessee: The resurgent Titans have every intention of taking the AFC South title back from the Texans, but will need to beat the Saints to prove it.
TL;DR The Saints have an outside shot at securing a bye week if they win out, but the Titans risk missing the playoffs if they lose. This game could be flexed into Sunday night.
New York Giants @ Washington Redskins (-2.5)
New York: It appears that Eli will once again end his career as a .500 HOF QB, with New York's latest bust, Danny Dimes, ready to return to action this week.
Washington: The Washington Football Club lost (again) but still found "a lot to look forward to for next year" (again). Someone from the Nationals should tell them that winning is more fun when you do it NOW.
TL;DR This spread says a lot about what Vegas thinks about the Giants' rebuilding program.
Pittsburgh Steelers (-3.0) @ New York Jets
Pittsburgh: The Steelers and their duck calling QB were put in their place by the Bills. Now they have to pretty much win out to get the #6 seed in the playoffs.
New York: The Jets are in danger of giving Adam Gase a second season at the helm with a win here.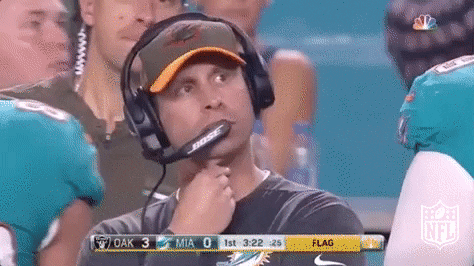 Cincinnati Bengals @ Miami Dolphins (-1.0)
Cincinnati: The Bengals gave the Patriots a run for their money in the first quarter last week, but then someone from the Pats told them Burrow won the Heisman, and they remembered their motto.
Miami: Dolphins fans are really only worried about where their 3 first round selections will fall in next year's draft, but it's going to take more than that to prevent teams like the Giants from haning 29 points on them in the second half of games.
Carolina Panthers @ Indianapolis Colts (-6.5)
Carolina: Firing Riverboat Ron hasn't done much to help the Panthers prospects. Maybe this team needed a new QB more than a new HC.
Indianapolis: The Colts effectively ending their season last week after an embarrassing loss to the Saints on Monday Night. But the real embarrassment last Monday was Booger McFarland's commentary.
TL;DR Honestly, if Booger still has a job next year, there is no justice in this world.
Baltimore Ravens (-10.0) @ Cleveland Browns
Baltimore: Revenge time for the Ravens, as they seek to prove their early season loss to the Browns was the aberration we already know it was.
Cleveland: The Browns ended up being exactly who we thought they were, an undisciplined, middle-of-the-road club without much more upside left in the tank.