Sunday Early
Atlanta Falcons @ Carolina Panthers (-4.5)
Atlanta: The Falcons showed a flicker of life and pulled off the upset of the year against the Saints.
Carolina: You're not gonna win many games against the Packers when you have a linebacker covering Davante Adams.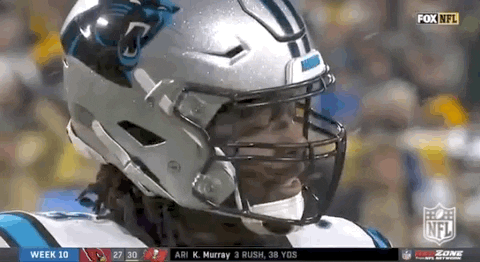 TL;DR Dan Quinn kept his job but its hard to get a bad team hyped up two weeks in a row.
Dallas Cowboys (-7.0) @ Detroit Lions
Dallas: The Cowboys have yet to win a 1 possession game in 2019. That's what coaches would call "mentally weak".
Detroit: If you want an example of how bad the officiating in the NFL is, last week during the 2 minute drill Golladay spotted the ball 2 yards further than where he was tackled—and the refs allowed it!
TL;DR Zeke v. A Backup RB. Dak v. A Backup QB. If Dallas wants to be a serious playoff team, they can't lose.
Jacksonville Jaguars @ Indianapolis Colts (-2.5)
Jacksonville: The Minshew Era is over. The Jaguars can go back to being irrelevant.
Indianapolis: You know how some NFL teams have a backup QB who can jump right in and make the team as good or better? (see above) The Colts are not one of those teams.
TL;DR The Colts need this game if they want to keep their playoff hopes alive, but Foles needs this game to prove he's worth all that money.
Buffalo Bills (-6.5) @ Miami Dolphins
Buffalo: So much for taking care of teams you're supposed to take care of. Buffalo's anemic offense finally caught up with them against Cleveland. A game against Miami should get them back on track.
Miami: The fish are finally starting to swim. And yes, we saw that Reddit post that the Bills have more wins in December (2) than the Patriots (0). Honestly, it's not that funny.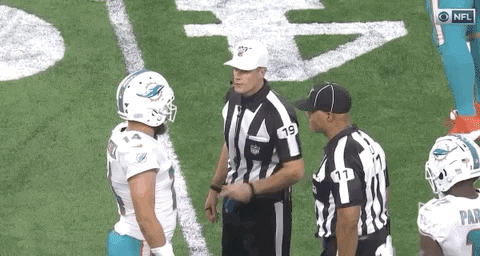 TL;DR The Dolphins are lowkey ruining their chances at getting a franchise QB by being a little too frisky.
Houston Texans @ Baltimore Ravens (-4.5)
Houston: Texans have the #3 ranked run defense, will be interesting to see how they perform against the Ravens #1 ranked rushing attack.
Baltimore: The Ravens have the #5 ranked pass defense, will be interesting to see how they perform against the Texans high-octane passing game.
TL;DR Lamar and Deshaun will be on full display as the NFL QBs of the future. Not sure why the NFL didn't flex this game into Sunday night.
Denver Broncos @ Minnesota Vikings (-10.0)
Denver: This is only the 8th time since 1987 that the Broncos have been road underdogs by more than 10 points. If John Elway didn't own Denver, his job might be in jeopardy.
Minnesota: The Vikings are 1 of only 3 teams to rush more than pass this season. Thielen being out this week probably won't help flip that ratio.
New York Jets @ Washington Redskins (-2.5)
New York: The Jets now have 3 players on their team who have filed formal grievances against them. New York can't get rid of Adam Gase fast enough.
Washington: The only NFL team more dysfunctional than the Jets is the Washington Football Club.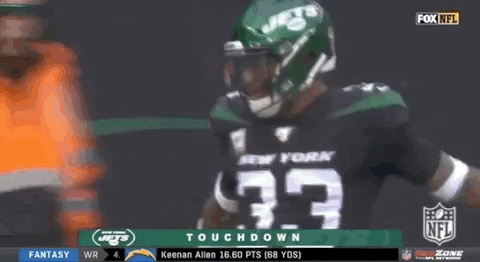 New Orleans Saints (-5.5) @ Tampa Bay Buccaneers
New Orleans: The Saints are looking to rebound from a shocking loss to the Falcons, but their secondary is still banged up, and fans are starting to question replacing Bridgewater for Brees.
Tampa Bay: The Bucs have a stalwart rush defense, two premier wideouts, a rising running back, and no soul. Of all the teams attending the Kaepernick workout, they fit best.