Sunday Early
Baltimore Ravens (-10.0) @ Cincinnati Bengals
Baltimore: Taking team victory photos after a Week 9 win is one way to demonstrate you belong in the conversation of elite teams in the NFL. In other news, Lamar Jackson is a problem.
Cincinnati: Ryan Finley looks like an actor cast to play Andy Dalton in a movie about AJ Green.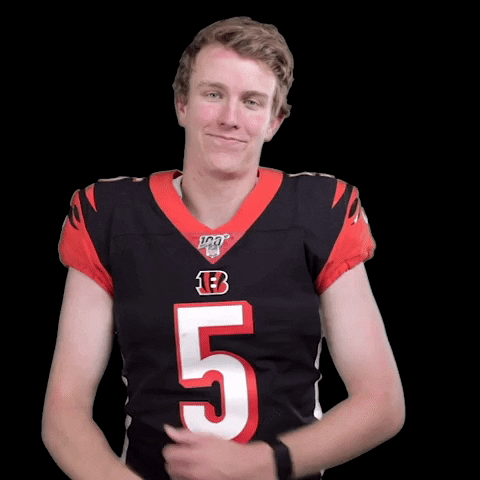 Buffalo Bills @ Cleveland Browns (-3.0)
Buffalo: Slow and steady gets you to the playoffs. Buffalo hopes to continue taking care of teams you're supposed to take care of against a fraying Cleveland team.
Cleveland: Baker's getting chippy with the media. OBJ has all but disappeared, which means a prima donna tantrum is imminent. If you think this team is a dumpster fire now, just wait till Kareem Hunt joins the fray.
TL;DR Two clubs that came into this season with similar expectations are moving in entirely different directions. If you saw this coming, you may be a sharp.
Detroit Lions @ Chicago Bears (-2.5)
Detroit: In a "please take it seriously" season, the Lions are experts at falling just short.
Chicago: Mitch Trubisky is running around Chicago trying to shut off any TV that saying something critical about him. Chicago is gonna eat this guy alive once the winter cold sets in.
New York Giants (-2.5) @ New York Jets
New York: The Giants almost had you believing they could mimic the Jets and pull off a Cowboys upset. Then they remembered who they were.
New York: The Jets gave the Dolphins their first win of the season and ruined their "Tank for Tua" strategy. But to be fair, Tua already ruined that strategy.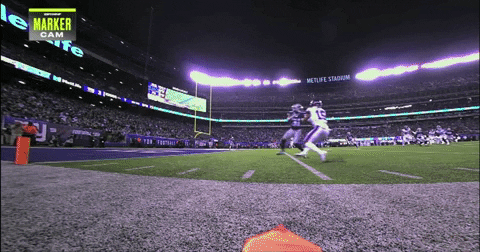 Kansas City Chiefs (-6.0) @ Tennessee Titans
Kansas City: King Patrick is back, and the Chiefs didn't lose a step while he was gone.
Tennessee: The most diehard Titans fans are Kurdish ex-pats. (Can you still use the term "ex-pat" if a person hasn't left an actual country?)
Arizona Cardinals @ Tampa Bay Buccaneers (-4.5)
Arizona: Lost in the conversation about Jimmy G inappropriately hitting on a reporter was the fact that Arizona made another great 4th quarter comeback in a season of almosts.
Tampa Bay: The Bucs have a male cheerleader and a linebacker who's blind in one eye. Not that there's anything wrong with that, but it does sorta capture the spirit of the Bucs' approach to this season.
Atlanta Falcons @ New Orleans Saints (-13.5)
Atlanta: The Falcons are so uninteresting that their social media team has resorted making promotional videos that rip off Game of Thrones.
New Orleans: Expect the revenge tour to get some extra juice now that the Saints offense is at full strength for the first time since Week 1.